So, you have a fantastic web site, fabulous books, and an informative blog. Wouldn't it be great if you could take these things with you everywhere you go and just hand them to people like a business card or brochure?
I'm going to tell you how you can do exactly that. And I'm going to tell you why you should.
2011 is going to be the year of the QR code, you watch and see. "QR" stands for Quick Response, and the code is a two dimension image, kind of like a bar scan. Only different. Pretty soon they are going to be
everywhere
. And they are
perfect
for getting the word out on your app or ebook.
They've been around for a decade in Japan, (where they were invented) but they're just starting to edge into the American tech way of life. The cool factor is through the roof on these things. I am
beyond
excited about this stuff! If you still don't get what they are, check out this graphic explanation by the tech-savvy, comic-creating
Daring Librarian
. And if you still don't get it - and don't worry, it took me awhile too - keep reading.


What are the steps to start using QR codes?
Step 1: Decide what you want to promote. Your ebook? App? Book? Site?
Step 2:
Create a code. Because today is the day that my - drum roll please - brand spanking new web site debuts, I created this code using the free online service
Kaywa
: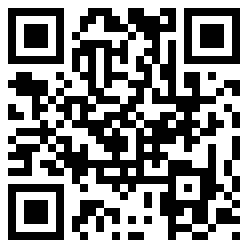 and I created this one to my Facebook
page, using
Kerem
, which uses color:
Step 3:
Your target audience, having downloaded a free scan app such as
Qrafter
(which I believe was created by Kerem), scans code (aka points at the code via the app in his or her device) to reach the destination you have chosen through your code.
Ideas for destinations:
Idea #1: Information
Say you wrote a book called Elephants in the Wild. Your QR code could lead a person to a video showing elephants in the wild. Or to a downloadable activity sheet you created on your site for teachers.
Idea #2: Promotion
Scan this and you'll be taken to a private link to a sneak preview of a video that will not be released until April 1, rated PG of course!
Idea #3: Connection
Imagine you're on a plane, winging your way to someplace fabulous. If you're anything like me, you will have the good fortune of being seated right next to a teacher who will be thrilled when you hand her your card with a QR code on it that leads straight to your "Freebies for Teachers" page on your web site.
Idea #4: Excitement
Do you have a backlisted book you want to give a little lovin' to? Create a scavenger hunt for your readers in which they follow the clues provided with consecutive QR codes you've created - the winner gets a free signed copy!
Where can you use QR codes?
Temporary tattoos to give out at ABC conferences (that is, ALA, BEA, NCTE, etc)
Stickers
Business cards
On a tee shirt
Magnets
Name tag
Printed in your book
On your brochures
On your site
In your email signature
What is the call to action?
Buy your book
Take a survey
Join your mailing list
Direct people to your fan page
Watch your book trailer
Get to your site
Win a contest

Learn more about your book's subject
Jeff Korhan (soon to be a guest on the Brain Burps About Books podcast) wrote a fantastic explanation of QR codes in this great
article
. I also love this
listing of articles
on using QR codes in education.